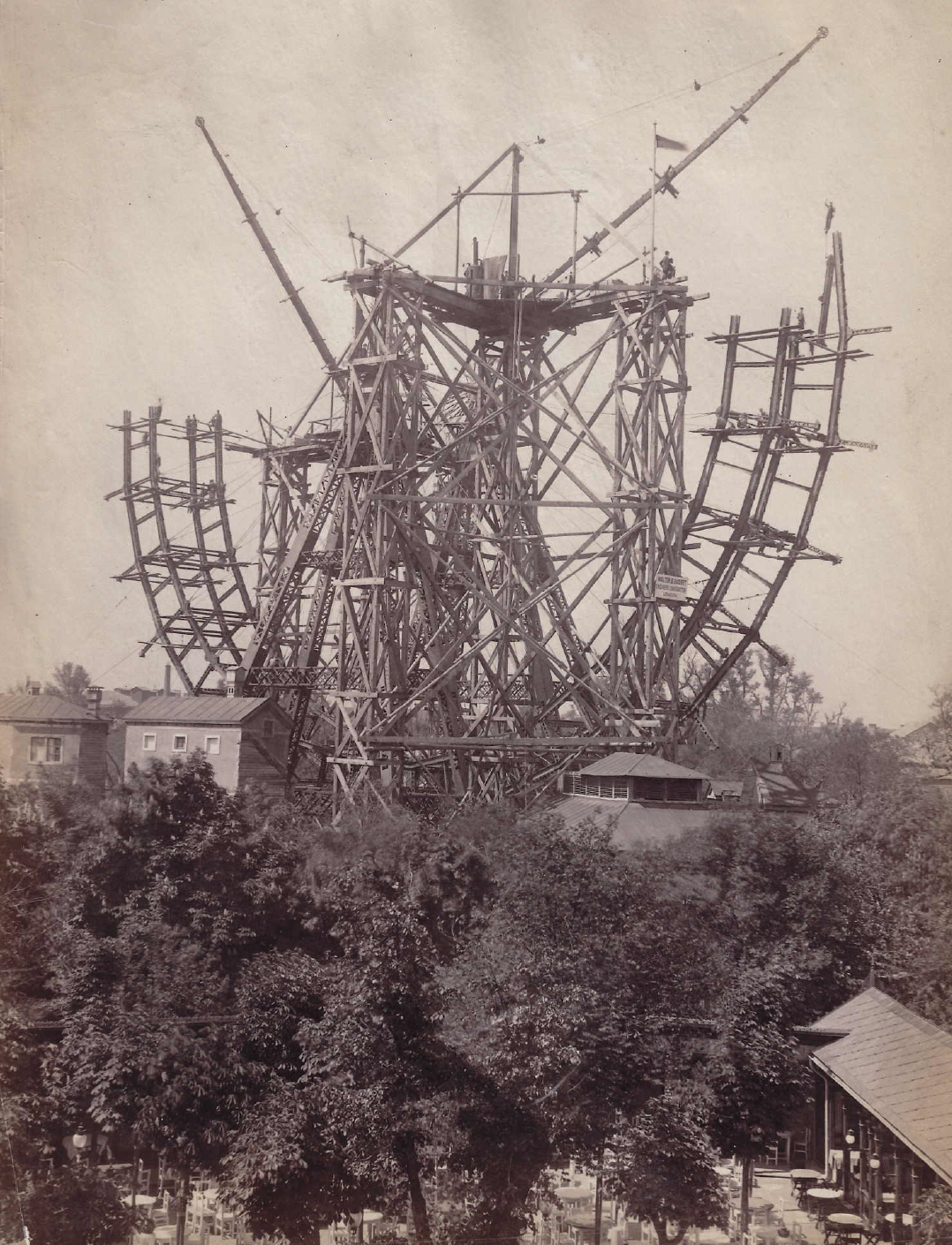 1897
The Giant Ferris Wheel was built to celebrate the Golden Jubilee of Emperor Franz Josef I.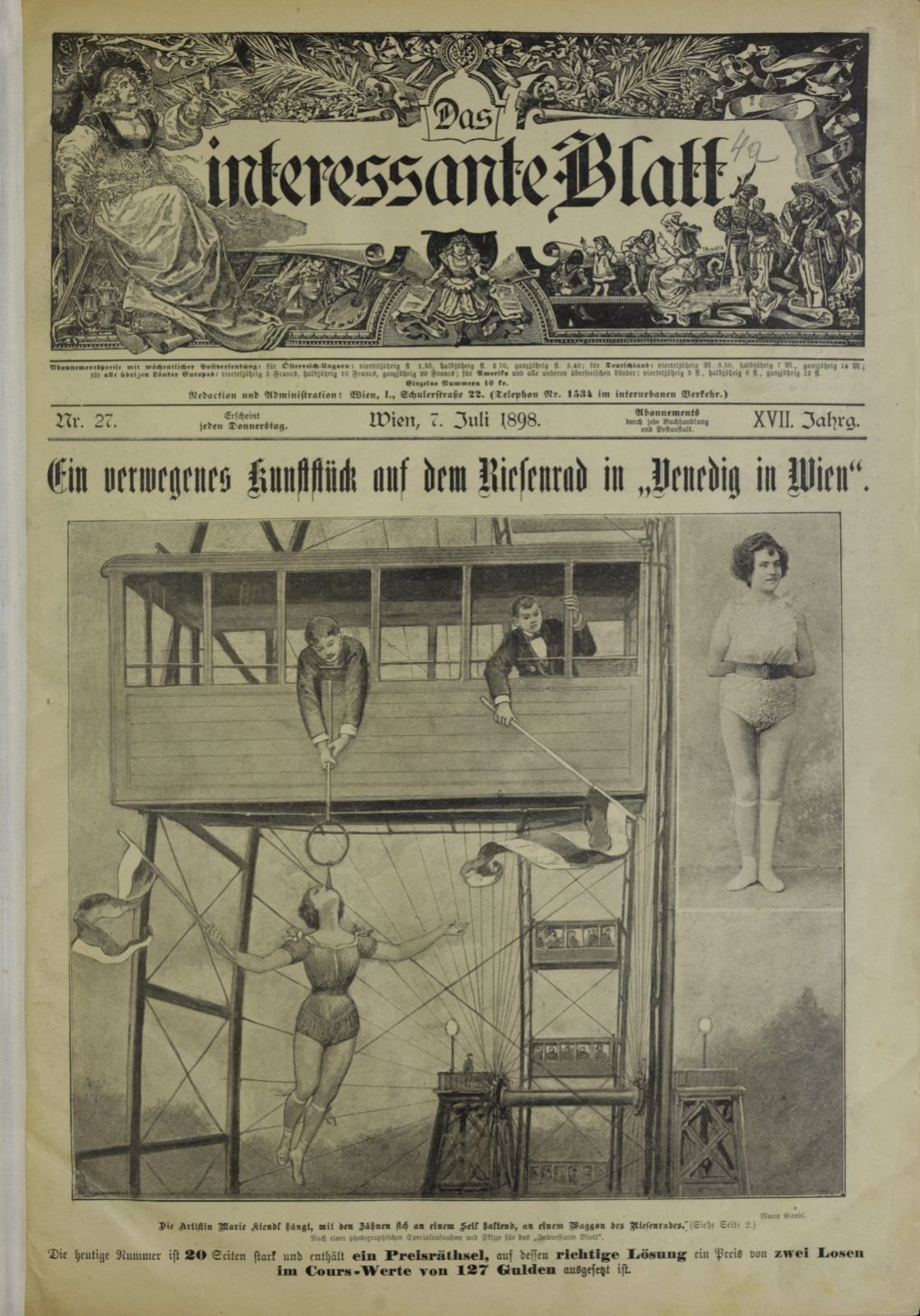 1898
To draw attention to the poverty surrounding her, her husband and others in the city, Viennese woman Marie Kindl hangs on to a rope she held between her teeth outside of one of the cabins during a ride.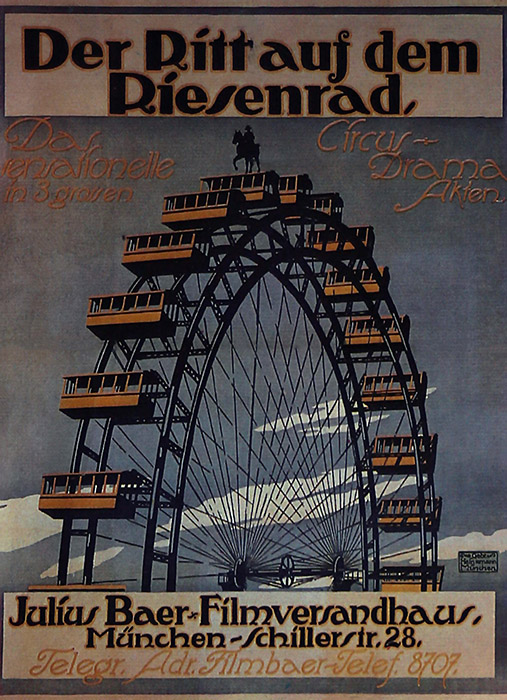 1914
Madame Solange d'Atalide, the successful circus director and rider, completes a full rotation of the Giant Ferris Wheel on a horse standing on the roof of one of the cabins as part of a film.
1916
A demolition permit is issued, but the Ferris Wheel is saved due to a lack of funds with which to carry out the destruction.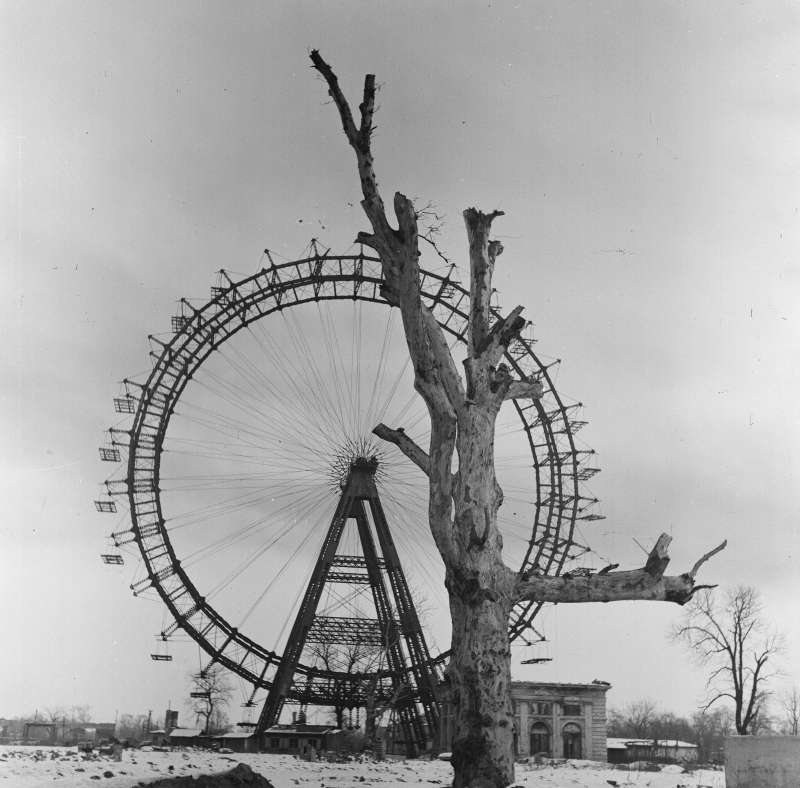 1944
The Giant Ferris Wheel is burned down.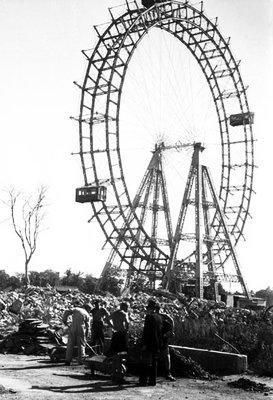 1945
The Wheel is rebuilt, at the same time as St. Stephen's Cathedral, the State Opera House, and the Burgtheater.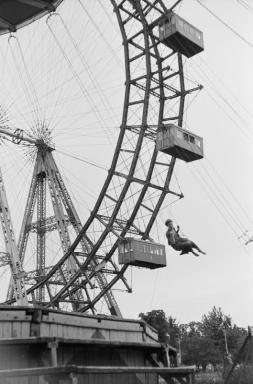 1947
The Giant Ferris Wheel is taken back into operation. Instead of the originally 30 suspended wagons, the Ferris wheel is now only equipped with 15 wagons. For cost reasons, only 4 instead of 6 windows are installed.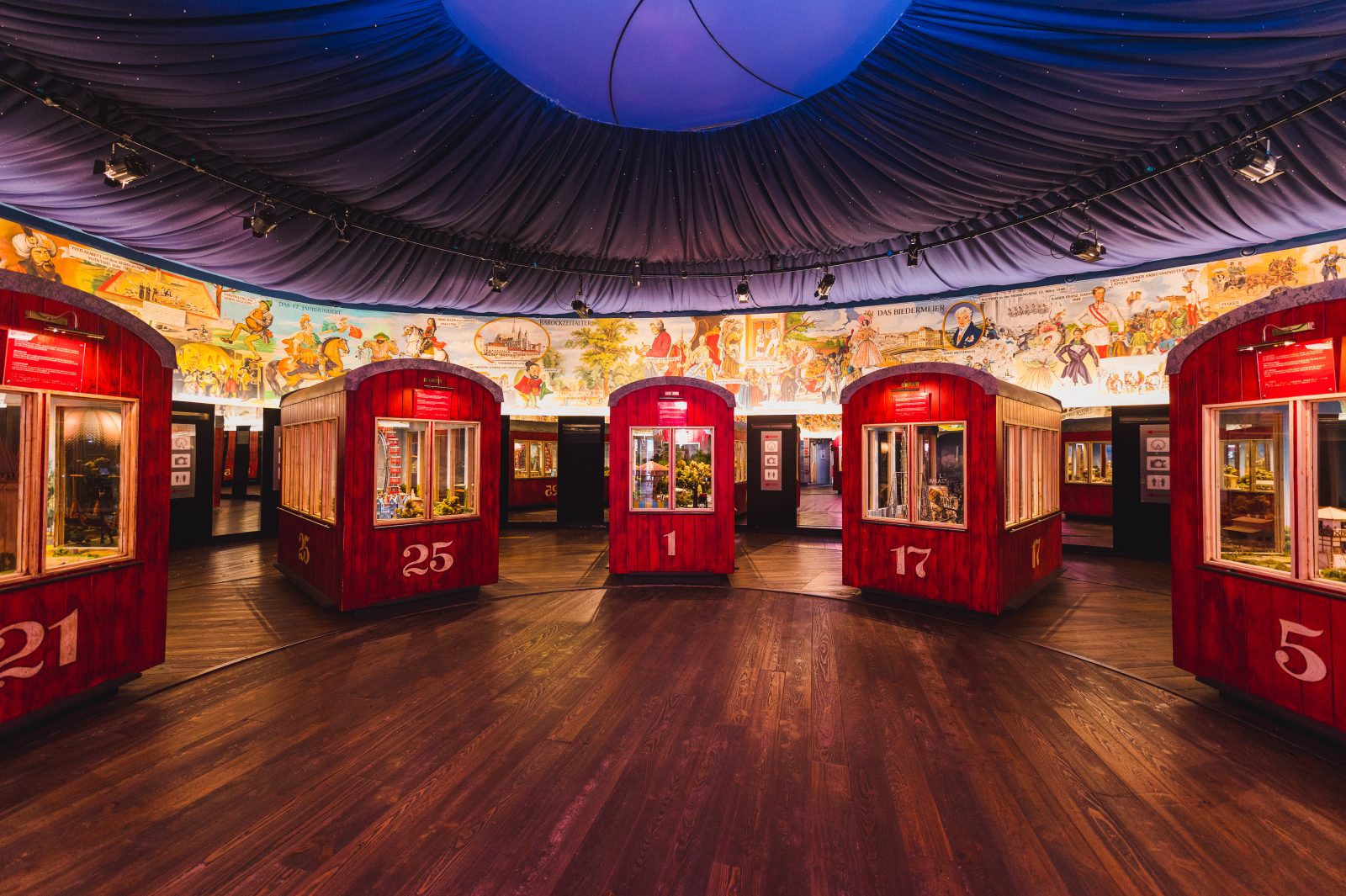 2002
It's the dawning of a new era for the Giant Ferris Wheel. On 1 May 2002 eight lost cabins are returned. They complete the Wheel of History as part of the Panorama exhibition and take visitors on a journey through the history of Vienna and the Prater.Since 1 May 2002 the Giant Ferris Wheel has illuminated the night skies of Vienna bathed in gold and silver light.On 1 May 2002 the Prater and Vienna gained this new attraction which harmoniously brings together the old and the new, the past and the very present, tradition and high-tech.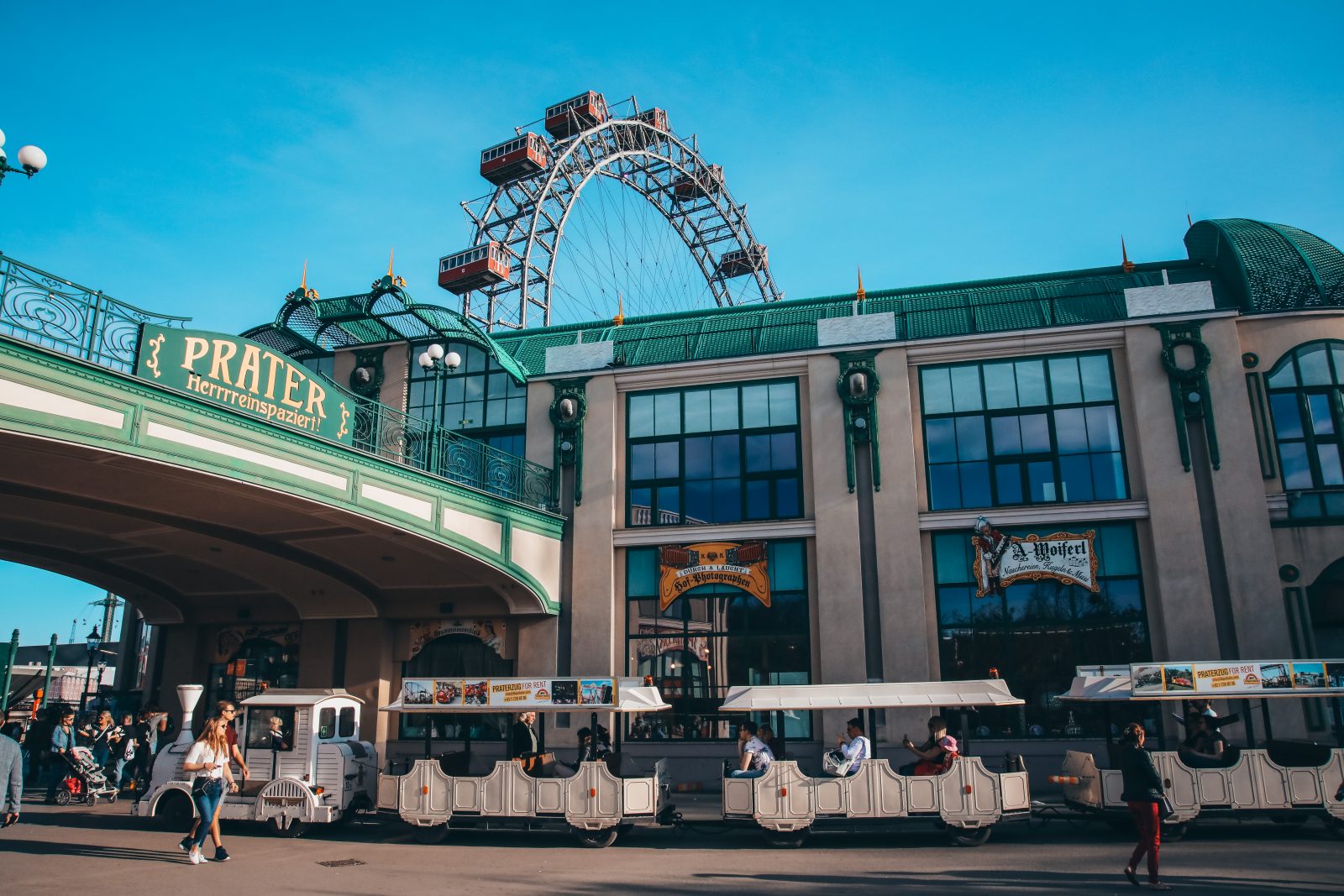 2008
"Wander in"
Stroll on in and experience the many facets of Vienna's number one spot for entertainment. Here, the traditional and the modern blend into a unique mélange - of new and old, of business and entertainment, of hospitality combined with the unique atmosphere of the Prater. Do not miss out on this magical experience that awaits you at the Riesenradplatz! You have got to see it!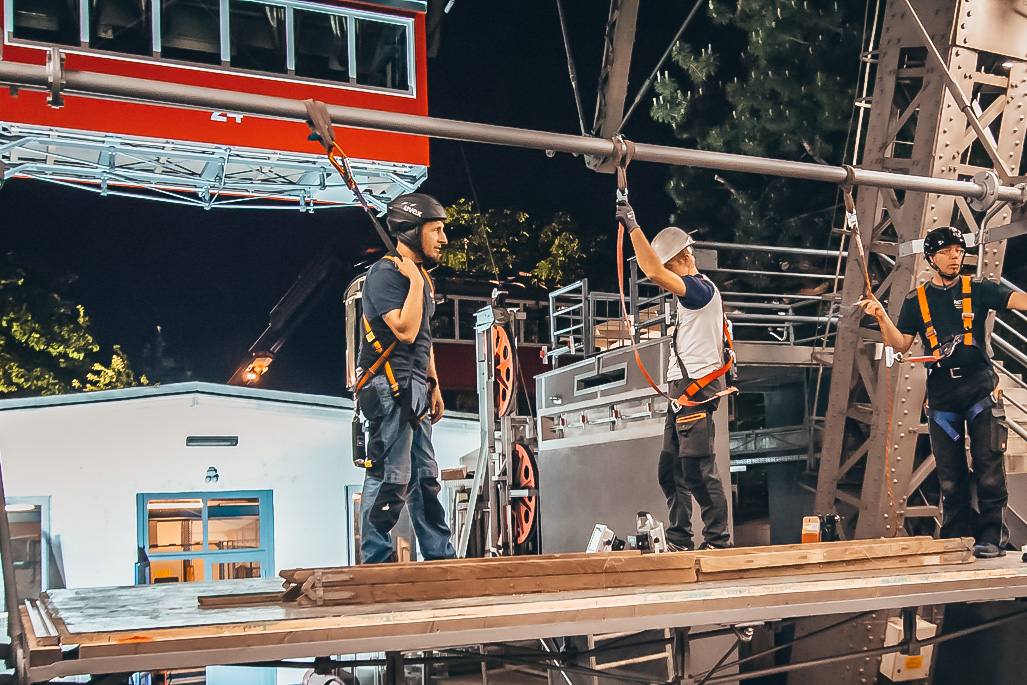 2016
The ferris wheel is equipped with 15 new true to the original wagons.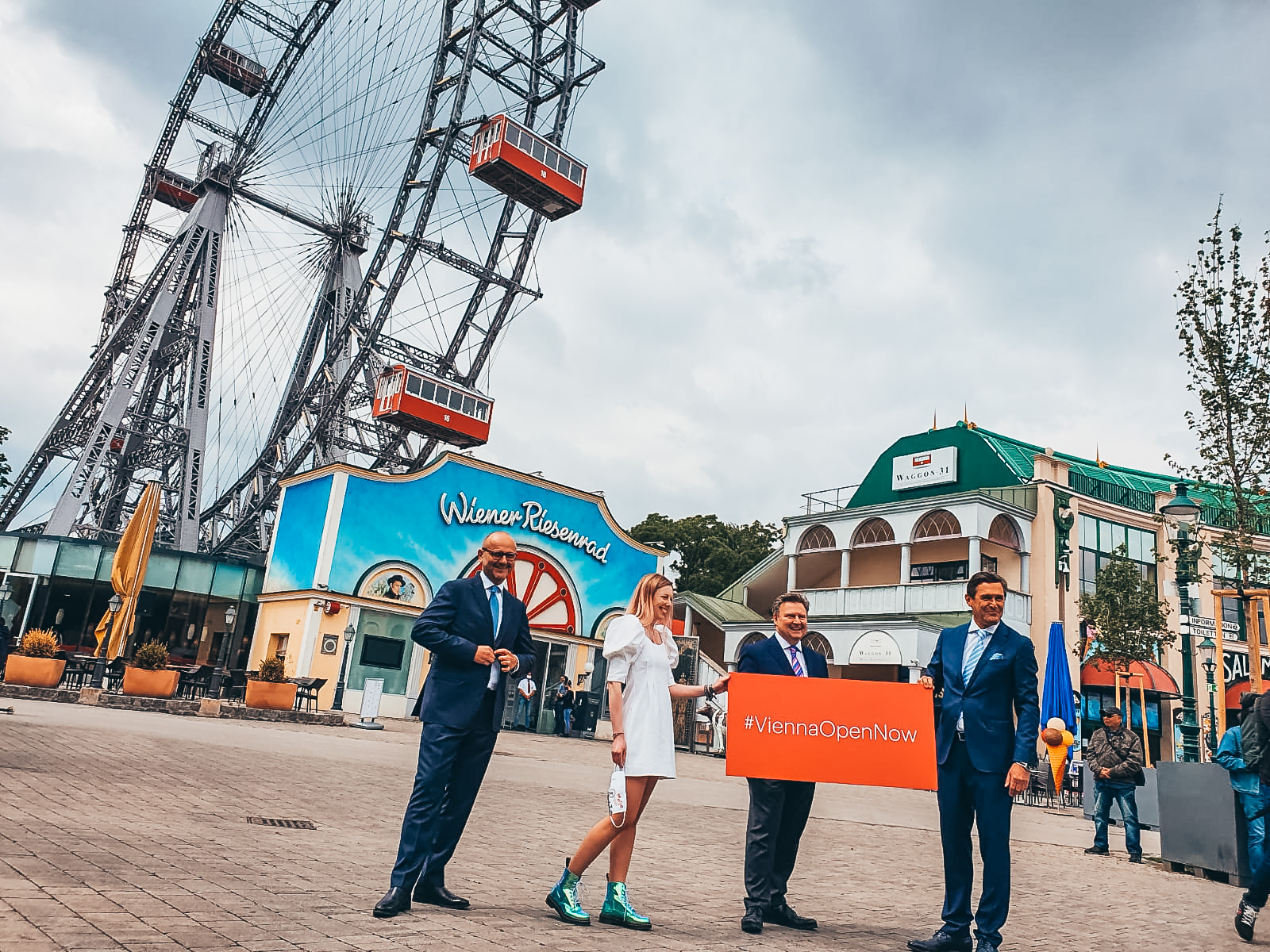 2020
The Vienna Ferris wheel stopped for the first time in 73 years due to the corona pandemic. On May 29th, it was ceremoniously put back into operation by Vienna's Mayor Michael Ludwig, to set an example for Vienna's awakening.